ISF Tervuren
On 28 March, 2017 ISF joined forces with St Paul's British Primary School in Vossem-Tervuren. Shortly after, the school was renamed ISF (International School of Flanders) Tervuren International School.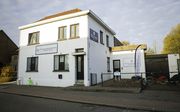 ISF Tervuren continues to be highly regarded in the community and holds prized accreditations with the Council of British International Schools and the Association of British Schools Overseas. After our last inspection, our school was officially rated as an 'excellent school which provides an outstanding quality of education and care.
We are also a member of CIS (Council of International Schools), on their most recent visit in 2018, the evaluator said " ISF is a small school punching above its weight class, operating in a highly professional manner"
ISF Tervuren International School offers children between 2 ½ - 11 years of age an international education taught in the English language. In our community, we embrace individual differences, cultures and religions, fostering in the student's attitudes of understanding, cooperation, honesty and respect.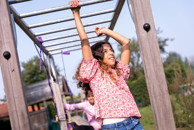 ISF Tervuren delivers internationally accredited programmes that fulfil the requirements of the UK National Curriculum. Alongside our UK National Curriculum Literacy and Numeracy programmes, we also offer the IPC (International Primary Curriculum). ISF Tervuren provides an exciting environment and creative teaching which, coupled with an active learning approach, ensures an outstanding learning journey. Small class sizes, no larger than 18, ensure personalised learning with high-quality teachers in each class and specialists leading French, Music and English as an Additional Language (EAL) programmes. ISF Tervuren also offers an exciting WOW Wednesday programme, giving students the opportunity to attend fun, imaginative and interactive classes on Wednesday afternoons to research and explore creative topics outside of the daily curriculum.
After School care and bus services are also available. ISF Tervuren seeks to provide 'The Best Possible Start in Life' to every child attending the school!
https://www.youtube.com/watch?v=RbrdWjnKtoI