ISF Tervuren
On 28 March, 2017 ISF joined forces with St Paul's British Primary School in Vossem-Tervuren. Shortly after, the school was re-named to ISF Tervuren International School.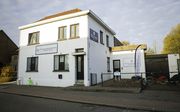 ISF Tervuren has served expatriate families and their young children in the Tervuren area for over 40 years. ISF Tervuren is highly regarded in the community and holds prized accreditation's with the Council of British International Schools and the Association of British Schools Overseas. ISF Tervuren is officially rated as an 'excellent school which provides an outstanding quality of education and care'.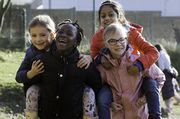 ISF Tervuren delivers internationally accredited programmes which fulfill the requirements of the UK National Curriculum. Alongside our UK National Curriculum Literacy and Numeracy programmes we also offer the IPC (International Primary Curriculum). ISF Tervuren provides an exciting environment and creative teaching which, coupled with an active learning approach, ensures an outstanding learning journey. Small class sizes, no larger than 16, ensure personalised learning with high quality teachers in each class and specialists leading French and EAL programmes. Afterschool care and bus services are also available. ISF Tervuren seeks to provide 'The Best Possible Start in Life' to every child attending the school!