Staff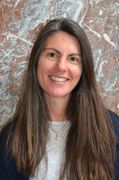 Analida Anguizola, Pre-Primary Teacher
I was born in Panama and moved to Belgium in 2002. I have been teaching and having fun in international schools for more than 15 years. I enjoy baking, practising yoga and sharing the joys of life with my two young sons and husband.
---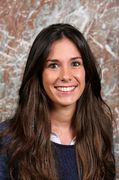 Arancha Barrasa, Head of Primary School
Originally from Spain, I have been living in Belgium for the past 7 years. I have 3 years of leadership experience in an American company, and years of teaching experience in European and International schools. I have lived in several countries such as U.S.A, Poland, Spain and Belgium, and am fluent in English, French and Spanish. In my spare time I love travelling, reading, learning new things, as well as spending time with my family and friends.

---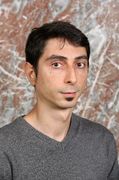 Adrian Tudorica, Teaching assistant Pre-School, Garderie
I have been living in Belgium for 10 years. Passionate about teaching, I enjoy working with children of all ages. My interests include photography, music, hiking and other outdoor activities. I enjoy being part of the ISF Community.




---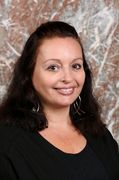 Beatrice Schneider, French Language 1 Teacher
I am French from Paris. I've taught French, Modern Literature, Philosophy and History for the past 21 years in Paris and abroad. I love my time in class, and I believe that teaching is a work of the heart. I enjoy classical rock, movies, Baudelaire, Voltaire, Sacha Guitry and Oscar Wilde.



---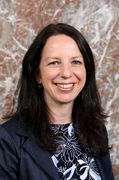 Belinda Yates, Head of School
I have 25 years teaching experience in private schools in Australia and Belgium and in the last 8 years I have been in leadership positions. I have also been a curriculum developer for the Ministry of Education in Victoria, Australia. I have always been and continue to be involved with a variety of Educational organisations such as Junior School Heads Association of Australia (JSHAA) and Council of English Speaking Schools in Belgium (CESSIB).

---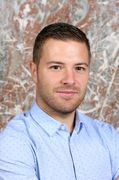 Benjamin Thumwood, Physical Education, English, Project Management
I have been in Belgium for over ten years, I have a Masters and a degree as well as many sporting qualifications such as FA Coaching, FA Refereeing, skiing and P.A.D.I Scuba diving. My main passion is playing, coaching, refereeing and watching football.



---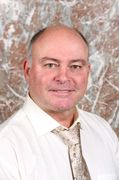 Bob Cavanagh, Maths and Physics Teacher
HI, I'm Bob Cavanagh, I have taught in the UK, South America and Africa and although born in London, traveled widely with my parents. I have lived in Belgium longer than in any other country and think of here as home. I am teaching A Level Maths and Physics. I follow yoga and can often be found at Beer Festivals and wandering around looking for GeoCaches.


---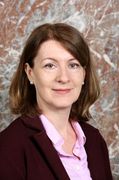 Cathy Kerendi, Year 3 Teacher
Born and raised in London, my first career was in international banking. Then followed several years in the US before life brought me to Belgium and more specifically to ISF where I am thoroughly enjoying my second career in teaching.



---
Christiana Rousi, Year 6 Teacher
Originally from Greece, I am 24 years old and grew up in a small island called Hydra but then moved to the big city of Athens for my studies. For the last 4 years I've been travelling and living abroad either working or studying in the domain of Education. I love working with children as they reflect my colourful and joyful personality. My interests include volleyball, greek dances, swimming, reading, travelling and spending time with my friends and family.
---
---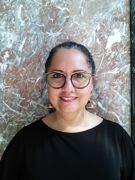 Claudia Cordeiro, Year 5 Teacher
I am from Brasil. I have been living in Belgium for almost four years. Teaching is my passion. I have over eight years of experience teaching primary students in international schools. In my spare time I like to travel with my husband and three children. I also like to read and play piano.
---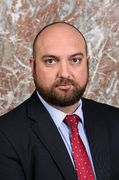 Cobus Steyn, Head of Secondary, Deputy Head of School
I was born and raised in sunny South Africa and have lived and worked in Namibia, England, and the United Arab Emirates. History is a passion of mine and I enjoy museums and places of interest. I try to play golf, and am an avid scuba diver and keen gamer. Once, I jumped off the highest bridge bungee jump in the world – a staggering 210meter fall! I am also an internationally qualified rugby coach, an International Award Leader and Assessor and a Cambridge International Examinations Assessor. I am passionate about education and believe in the holistic development of students, and place great importance on learning outside of the classroom.
---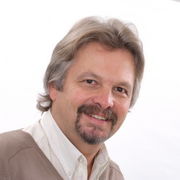 Damien Buxant, French Language Teacher
I am a Belgian teacher born in Enghien a small town located 30 kilometers west of Waterloo on the border between Wallonia and the Flanders. I was naturally emerged in a bilingual environment. It suited me as I decided to become a foreign language teacher. Besides practicing 15 years in Belgian schools, I taught french in Kansas-City, Missouri, for two years. I joined ISF in 2009 and feel happy working in an international environment.
---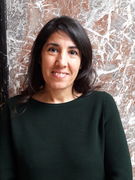 Fatima Saadani, Pre-School Assistant
I was born and raised in London and moved to Belgium in 2004. I have over 15 years experience working in Montessori schools both in Belgium and in London and it is my true passion. I enjoy travelling, art and spending time with my family and friends. I am looking forward to starting my new journey being part of the ISF team.
---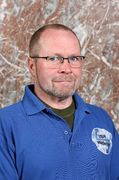 Frank Christensen, Bus driver and Maintenance Worker
I was born and grew up in Copenhagen. I moved to Belgium in 1993 and worked as a school bus driver and maintenance worker. I returned to Denmark for 4 years and set up my own company and then decided to return to Belgium to continue my previous work. I have two lovely children and enjoy bowling and making sculptures. I enjoy working with iron and on roofs; the higher the better.


---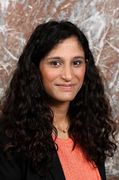 Hadeeqa Batool, Financial Assistant and School Secretary
I was born and raised in Pakistan. I moved to Belgium in 2005. After doing my masters in administration I worked in a bank. Its been five years since I am part of ISF team. I enjoy the diversity of ISF Waterloo. I like travelling and I really enjoy planning long road trips with my family.
---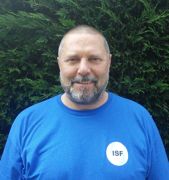 Henrik Kjollner, Grounds Manager and Bus Driver
---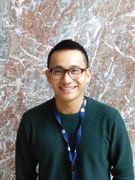 Jake Erkens, English Teacher
Hello. I am a German-Filipino and grew up most of my life in the Philippines. This is my first full-time teaching position, and I am very happy to be a part of the ISF community. Visiting museums and art galleries are among my hobbies, and I also really enjoy cooking.
---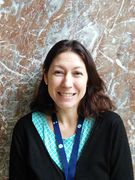 Kelly Ashbaugh, Year 2 Teacher
My teaching career began in the United States, in my home state of Arizona. After a few years teaching there, I decided that I wanted to experience teaching in a more international and multicultural environment. Over the past twelve years, I have taught in international schools in Lithuania, Germany and now, for the past eight years, at ISF Waterloo. I enjoy travelling, reading and spending time with family and friends.
---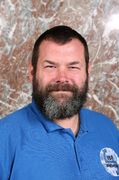 Kristian Grondahl, Grounds Manager and Bus Driver
Educated as a carpenter in Copenhagen, I moved to Belgium in 1991 and started my own DIY company. I have a passion for coming up with solutions for any problems, the more difficult the better. My interests are golf, cars, architecture, the weather, travelling, life and my job.



---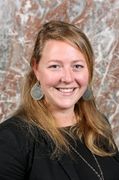 Morgane Kermer, French as a Second Language Teacher
Originally from Belgium, I had the chance to teach in various schools in Belgium, Louisiana and recently in different International Schools in Brussel. Being an immersion teacher in the USA gave me my first opportunity to work with children who don't speak any words in French. Now, as a teacher of a second language, I enjoy teaching students to develop greater fluency speaking in french in my own country. I am glad to be a part of ISF Waterloo team. It's always for me a fantastic opportunity to work in a multicultural environment which is always personally enriching.
---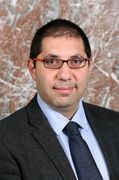 Nadim Bayeh, Science Teacher
Half-Lebanese, half-Trinidadian with a Franco-American education, my background is in engineering as an architect, public speaking coach and social worker volunteer. I like to bring out the practical aspect of science in everyday life.




---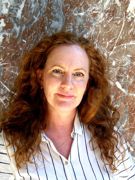 Niki Daun, Assistant to Head, School Secretary
I'm from the UK, brought up in Sweden, with an American international education so I feel very much at home in the ISF community! I've been in Brussels for 20 years, freelancing, volunteering and recently completed my degree in psychology - while raising two kids. On my free time I indulge in creative photography, cooking and long walks in the forest with my dog Gusto.


---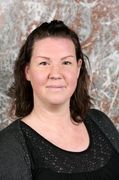 Nina Jaatinen, Pre-School Teacher, Early Years Coordinator
Originally from Finland I have been living in Belgium since 2008. I enjoy travelling and reading, and have a special love for arts and crafts. A good challenge makes my day.




---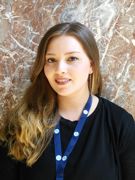 Olivia Niekrawietz, Year 1 Teacher
I have been moving around Europe for the past couple of years and finally found "home" in beautiful Belgium. Armed with experience in teaching at national, international and bilingual schools and tons of positivity, I joined the ISF community this year. Discovering new places and learning new things are my favourite things to do next to cooking, baking and crafting.
---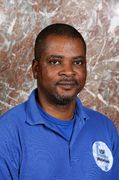 Samuel Enakema , Maintenance Worker and Bus Driver
I am originally from Nigeria and came to Europe in 1998. I have previously lived in Italy, Germany and The Netherlands and am now happy in Belgium. I am married and have four beautiful children.
---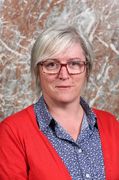 Sarah Hodges, Humanities, Travel & Tourism, Geography Teacher
I am originally from the Wirral in the UK and have been living in Belgium now for over twenty years. I have been interested and active in a variety of sporting and adventurous activities for most of my life. Mainly sailing, cycling and walking now. I have been teaching in a variety of schools for over twenty years but was also an Outdoor pursuits instructor before becoming a teacher. I gained my teaching degree at Liverpool John Moores University. I love doing crafts, sewing, knitting, and the like, read lots, and enjoy gardening.
---
---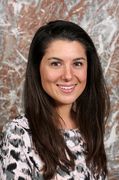 Tahlia De Corso, Music Teacher
Originally from Australia, I have been living in Belgium for the past 4 years. I have a teaching diploma (Music) and a Masters degree in Music Performance. Before moving to Belgium I had been teaching Music in schools for 4 years. Aside from this I was also an active member of the music scene in my hometown, Adelaide. Along with the piano, I have a passion for singing and theatre. I enjoy teaching music and hope to spread my love of music to the students here at ISF Waterloo.
---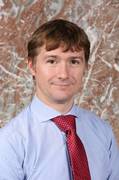 Tom Houston, Business Studies and English Teacher
Originally from south-west Scotland, I have been teaching in an international setting for the past 12 years spanning a variety of schools in South Korea and the UAE. This has allowed me to experience a range of educational systems and cultures as well as opportunities to travel. I look forward to joining the ISF team, getting to know all in the school community, and contributing to the on-going successes of the students.
---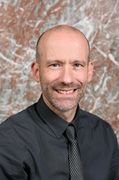 Yves Luyens, Maths and Physicis Teacher
I am Belgian and a father of four. I am fluent in English, French and Dutch and I love teaching in an international and multicultural environment. I am delighted to be part of the ISF community. My engineering background gives me a purposeful view on maths that I love to share and teach. I also like to inspire students through another passion of mine, namely distance running and some of its key benefits like perseverance, progression and balance.