Governing Body
As a Belgian not-for-profit association, ISF (International School of Flanders) Waterloo is managed by a Board of Directors with in depth experience in International Education and with broad business management and personal development skills.
Our Board consists of: an Inspector of International Schools, a business manager of a successful Belgian International School, a Church minister, and a specialist in finance and corporate governance.
The Board is advised by a retired International School head, by an IT & Change Management professional, and by the Head of School, Mrs Belinda Yates.
Meet the Board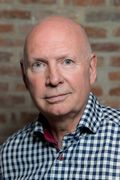 Kevan Keegan – Board Chair; Head of Finance & Property Committee
Kevan is a former investment banker & finance director, and now works as an independent consultant specialising in change management of schools, mortgage banks, healthcare and housing businesses.
He has worked across the full business cycle from start-up to turn around, re-launch, and controlled exit. He has also worked closely with regulatory compliance authorities in UK and Belgium.
Kevan is passionate about strategic dilemmas, the project management of change and innovation, and building high-performing teams. He joined the board of Antwerp British School in 2000, and in 2012 structured the sale of that school to a major Indian educational group, who delivered a new campus for parents.
Kevan is a Cambridge University graduate, fluent in English, French, Italian and German, and is married with two adult daughters.
---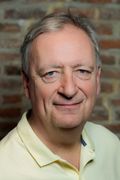 Andy Hill – Deputy Chair; Head of Education & Policy Committee
Andy is Head of School at the Bilingual Ecole Ruban Vert International school in Libreville Gabon and presenter on topics including the bilingual brain, language acquisition theory and the teenage brain.
He is a former school inspector for the Council of International Schools, and has led over 20 inspection visits in Europe, Australia, USA, Middle East, Central Asia, and the Far East.
Andy's career in International Education began in 1982 at the International School of Milan, Italy. After ten years he moved to become Director of Elementary Education for the next four years at the bilingual Atlanta International School, USA. Returning to Europe he became Head of School, first at the American School of Paris, then from 1998 until 2010 as Director of Antwerp British School.
He then moved to the South of France, first as Director of the International School of Monaco, and in 2012 as Director of the bilingual EBICA International School, in Sophia-Antipolis, Europe's largest technology park. In 2015 he moved to the Middle East and spent two years as Principal of the International Academy of Kuwait.
Andy is a graduate of Leicester University and holds an MA from Michigan State. He speaks fluent English, French and Italian, and is married with one adult son.
---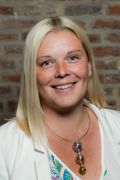 Kaisa Sorjonen – Director of Administration; Marketing & Finance Committee
Kaisa runs all the daily Marketing, HR, Finance and Administration functions in school, spending at least one day a week in Waterloo.
She is also Company Secretary for ISF Educational Trust, and Managing Director of ISF Active English vzw, a unique project delivering the Flemish curriculum in English to state primary schools. She is a director of Rainbows vzw, overseeing ISF's co-investment in two international day-care creches.
In 2010, after ten years at Euroclear Bank in Brussels managing the non-Belgian service providers, Kaisa became Business Manager at Antwerp British School, with responsibility for Finance, Business, HR, Marketing and Facilities. With her partner, she owns Navitas Group and in January 2013 launched 'Food for Kidz', providing healthy meals for crèches, primary and secondary schools in the Antwerp area.
Kaisa is a graduate of North Karelia University of Applied Sciences, Finland, is fluent in Finnish, Swedish, English and Dutch, and has two children.
---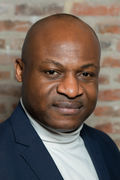 Pastor Mike Nwanegbo – Parent Director & Marketing Committee
Mike is a pastor, author, motivational speaker, and recording artist. As a young man Mike was a powerful and skilful footballer, and played semi-professionally in Belgium between 1992-95.
In 2002, Mike was sent from England to lead the RCCG New Life Assembly church in Antwerp, and to co-ordinate the Belgian Mission of the Redeemed Christian Church of God, a Pentecostal church established in 130 countries.
New Life Assembly is a family and international parish with over 19 nationalities aimed at giving new life to people through the preaching of the Christian gospel, and is now one of the biggest churches in Belgium.
A graduate of the University of Port Harcourt, Nigeria, and also of the Continental Theological Seminary in Brussels, Mike is married to Pastor Boma Nwanegbo and they are blessed with three lovely girls. A board member of ISF Trust since 2009, Mike moved his daughters to our school in September 2013. He is therefore also the Parent Representative on the board.
---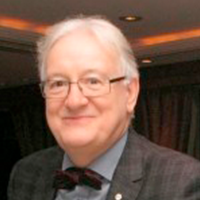 Jacques Neyns – Board Adviser on Major Change Projects
Jacques began his career as a Science teacher, switching to IT in 1984, the year the first Apple Macintosh was launched. One year later he began training end-users in the use of Macs, and later in the use of Windows platforms.
Following a postgraduate programme at the University of Brussels, Jacques is now Fulfilment Manager at SMART.doc, combining his training and project management skills to ensure that clients are satisfied with the technology solutions delivered. He is especially focussed on the "change process", not only of the technology, but specifically on the human factors.
Jacques is a long standing member of the Project Management Institute Belgium and is the liaison officer for the PMIef, the educational branch of PMI. Jacques advises the School Board on major change projects, and mentors the School Leadership Team in delivering our new technology platforms.
Jacques has a Masters in Chemistry with a teaching degree and Post University degrees in Project Management and Corporate Performance Management. He is fluent in Dutch, English and French. Jacques is married to Hilde, has two adult children and three lovely grandchildren.
---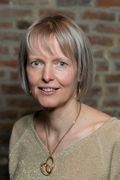 Rianne Vandersteegen-Buist - International Daycare consultant and Parent Representative
Rianne previously worked as a registered nurse in Holland. In 2005 she started a Daycare in Antwerp and followed with a second one in 2013 with the assistance of ISF Trust.
In 2016 Rianne assisted ISF Waterloo in establishing ISF International Daycare in Waterloo and the following year in Tervuren.
Rianne is an active member in the Local Consultation Childcare in Antwerp. She is a graduate of Leiden University and holds her MA in Developmental and Educational Psychology.
Rianne is married to Louis Vandersteegen and they have two children and two foster children all of whom enjoy going to ISF Waterloo.
---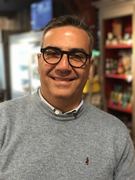 Gui Athia- Board Adviser to the Marketing Committee
An international strategic Corporate Affairs leader who anticipates risks and opportunities, objectively advises the business, and effectively advocates across different regions and sectors, proven over more than thirty years in telecom, automotive, consulting, tobacco, and sporting goods, in the Americas, Europe, the Middle East, and Africa. Builds up businesslike scenarios and creates competitive strategies, integrating valuable professional experience with both a relevant educational background and an academic career. Gui is an experienced team builder who successively selects strong people and creates effective teams, leveraging diversity, cooperation, and respect to create a climate in which people can take risks and capitalise on unrealised potential. Gui is Brazilian, speaks Portuguese, English, French and Spanish and his two children attend ISF Waterloo.
---
To contact the Board directly please send an email to: board@isfwaterloo.org