Leadership Team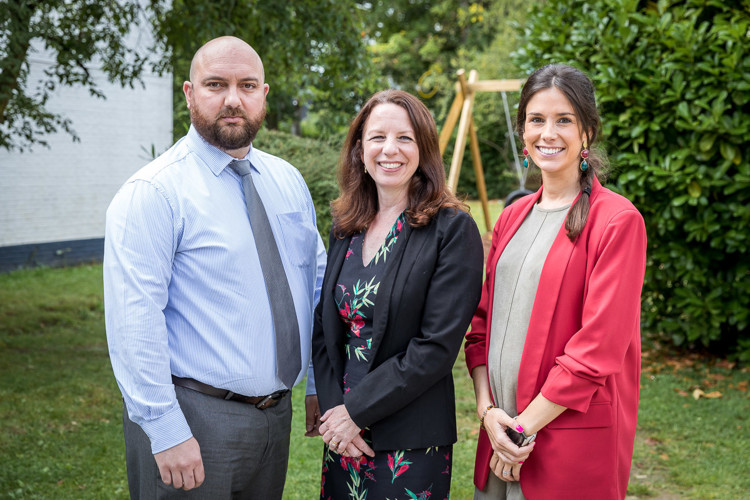 Belinda Yates; Head of School has over 25 years working in Education in both Australia and Belgium. Belinda speaks English and Flemish and holds degrees from Deakin University in Victoria, Australia. In November 2017, Belinda completed the High Performance Leadership Programme at Oxford University Business School and is currently completing the International School Leadership (ISL) certificate. Belinda has a passion for integrating technology in schools and co-founded and continues to lead the Google Education Group for schools in Belgium. In 2015, she received an award for Outstanding Project Management Skills from the Project Management Institute of Belgium for delivering 'Project Ignition', the Google for Education transformation programme.
Cobus Steyn; the Head of Secondary is from South Africa and has worked in numerous countries in Africa, Asia and Europe over the past 13 years, and held many different leadership roles. He can speak English and Afrikaans fluently, and has a working knowledge of Portuguese and isiXhosa. As an undergraduate, Cobus read a triple major: Afrikaans, History and English Literature before completing his teaching qualification in English and History. He then researched a Master of Arts degree. Cobus is also a graduate from the International Rugby Academy (Elite Coach), a Google for Education Level 2 Certified Education and Google Administrator.
Arancha Barrasa; Head of Primary has lived and worked in Belgium for seven years after moving from her home country, Spain. Throughout her life she has lived in several different countries and as a result she is fluent in English, French and Spanish. She graduated in Education from the University Autónoma of Madrid and also has management experience in a large retail group with around 100 employees under her supervision. She is a Google Certified educator and has experience working in both European and International Schools.